Los Angeles Dodgers Win the 2020 World Series Championship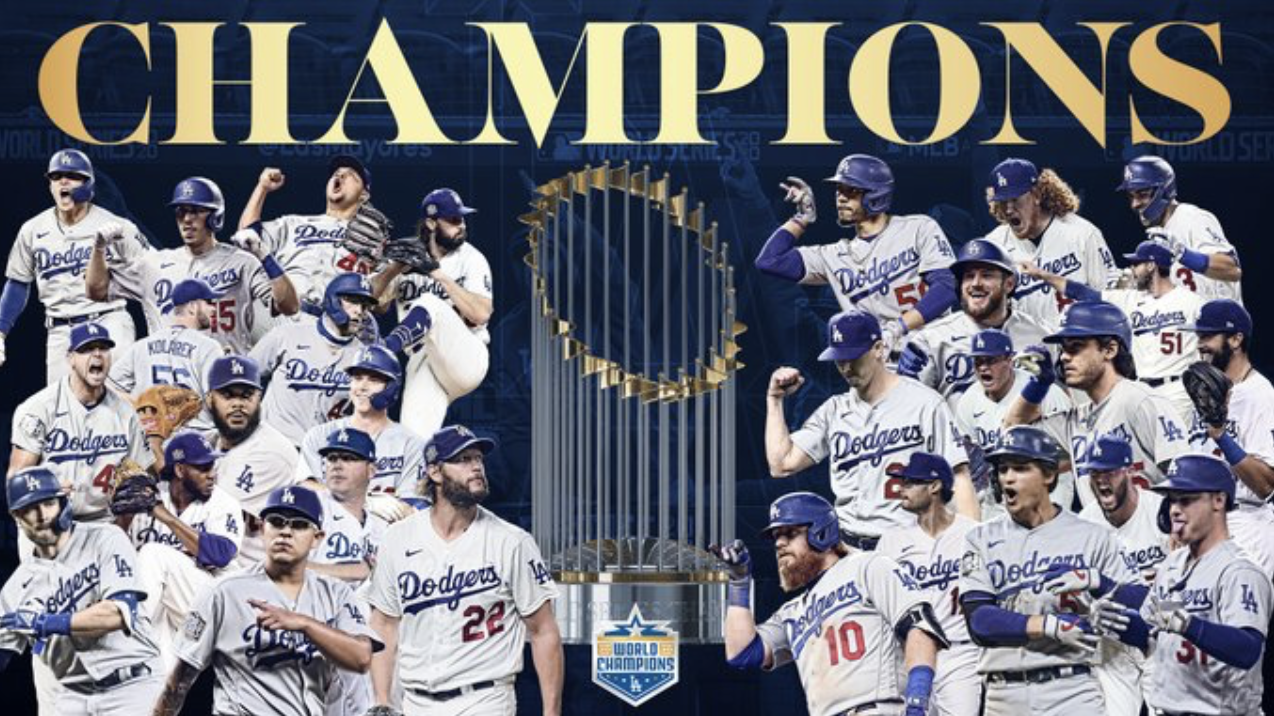 The Dodgers had the best regular-season record in baseball, and their 43-17 mark was on pace for a staggering 116-46 record over 162 games. They began the postseason with five consecutive wins and finished it with a 13-5 record. Because a best-of-three wild card series was used for the first time, the 13 postseason wins were the most in baseball history.
A series-by-series look at how the Dodgers won their first World Series title since 1988 this season.
Source: -cont- LA Times