Michelle Obama's 'When We All Vote' Is Partnering With Watch The Yard To Reach Black College Students and Alumni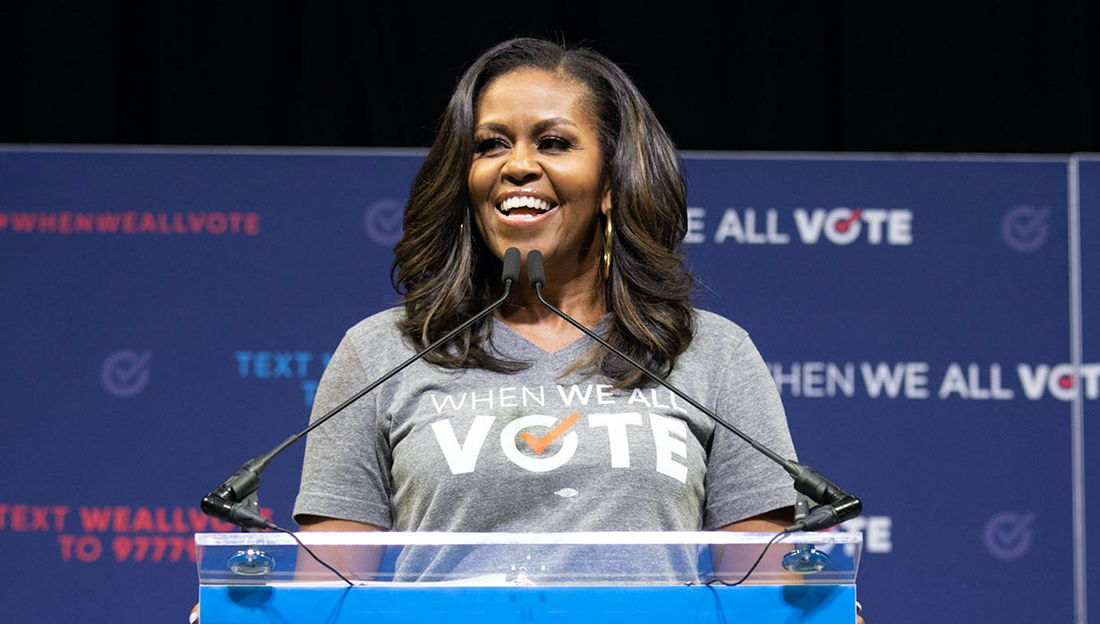 On Thursday, Watch The Yard signed an official partnership with Michelle Obama's When We All Vote in order to help reach the Black college students and alumni across the nation.
When We All Vote is a national, nonpartisan, non-profit that brings together citizens, institutions, brands, and organizations to increase participation in every election. Launched in 2018 by co-chair Michelle Obama, When We All Vote is changing the culture around voting using a data-driven and multifaceted approach to increase participation in elections. The organization is committed to closing the race and age voting gap and empowering all eligible voters to cast their ballot by harnessing grassroots energy, establishing strategic partnerships, and implementing digital organizing strategies.
"When We All Vote is proud to partner with Watch The Yard to mobilize, amplify, and support the mission of increasing voter registration and participation in 2020. Watch The Yard's reach and multidimensional position within the Black college community makes it a perfect partner to help with our mission of making sure that as many people as possible get out to vote this year. As a leading destination for Black news, culture, and conversation online, Watch The Yard is uniquely positioned to be a powerful When We All Vote partner to help make sure the Black community is represented and that their voices are heard this election," When We All Vote stated.
Through the partnership Watch The Yard will be creating content surrounding voter registration and highlighting important updates, information and messaging around voting in the 2020 election.
"Watch The Yard is committed to helping When We All Vote get out the word about voting to our audience of Black college students and alumni across the nation," Watch The Yard's founder Jonathan Rabb stated. "Reaching over 11 million people a month across our platforms, we at Watch The Yard believe we will be able to greatly mobilize, amplify, and support the mission of increasing voter registration and participation in 2020. Our plan is to do it in an innovative and fun way that our audience can engage with."
Source: www.watchtheyard.com