Additional $300 Unemployment In California "On Schedule" for September, says EDD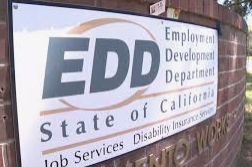 Millions of unemployed people in California will soon get a $300 per week boost to their benefits as part of the Lost Wages Assistance (LWA) Program. That program is part of an executive order signed by President Trump earlier this month.
California's Employment Development Department (EDD) the state's approval for the money last week, and since then we have received hundreds of questions. Here are some answers.
When will people receive the money?
EDD said it will start processing payments beginning the week of September 7.
EDD says the LWA money will roll out in phases. According to EDD, the first phase covers people who "previously provided information that they were unemployed due to a COVID-19 related reason on their initial application and have already received their regular state or federal unemployment payments for benefit weeks between July 26 and August 15."
EDD says the second phase will cover people "did not have the opportunity to indicate they were unemployed due to a COVID-19 reason on their initial application and still meet the minimum $100 weekly benefit amount eligibility requirement."
EDD says it will send notifications to people in the second phase, asking them to complete a one-time self-certification if they are unemployed due to disruptions caused by COVID-19. Notifications will be sent by email, text message or mail starting in mid-September.
Source: cont- https://www.abc10.com/article/money/300-unemployment-boost-california-update/103-a0ad4026-41d2-43c4-9d40-a62b2a826e92