Need Food? Here are LA Food Banks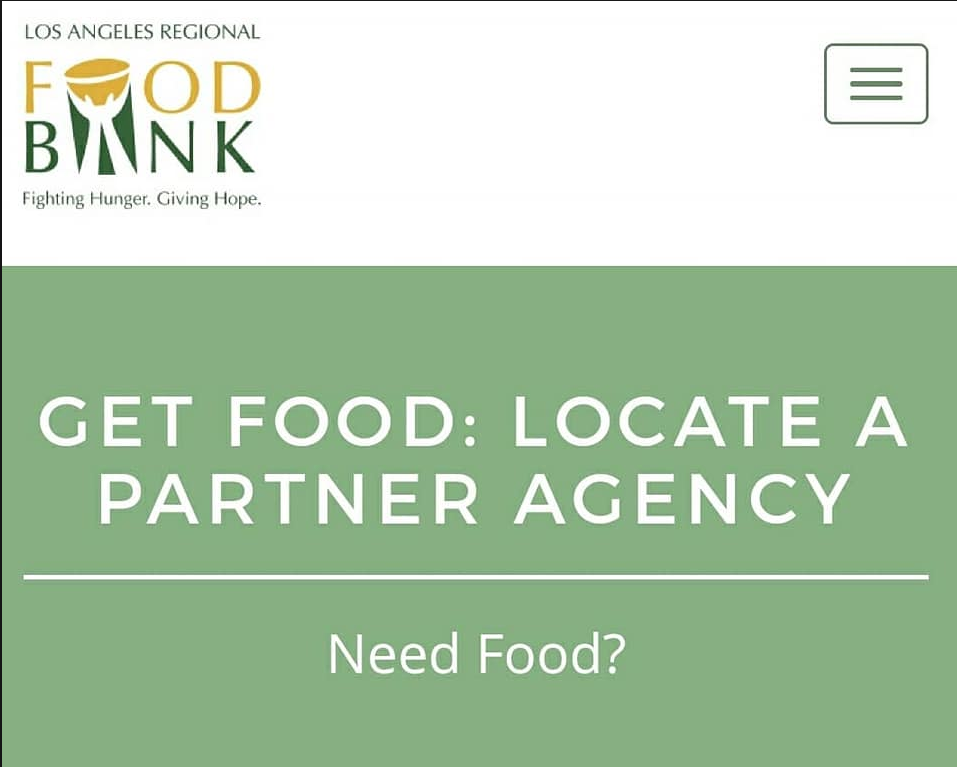 NEED FOOD?
.
.
VISIT https://www.lafoodbank.org/find-food/pantry-locator/
.
.
Enter your address to find your local food pantry. .
.
Note: Pantry distribution dates and times are subject to change.
.
.
CalFresh/LA County DPSS: If you have lost your job, or just need assistance, please apply for CalFresh and other benefits online by visiting the Your Benefits Now (YBN) website at www.dpss.lacounty.gov/ and clicking on the YBN logo to get started.
.
.
Women, Infants & Children (WIC) Program: Go to www.phfewic.org/how-wic-works/apply-for-wic/
.
.
Senior/Older Adults: For meals from LA County and City of LA, call 800-510-2020 .