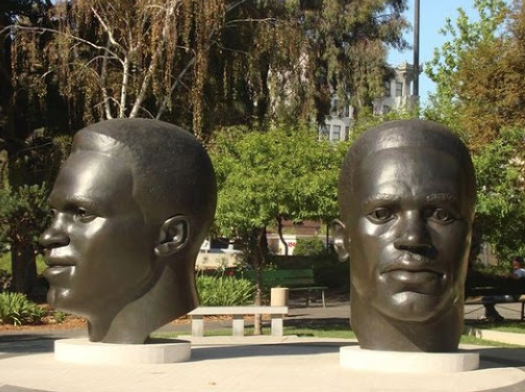 18,000 square foot community center in the heart of Pasadena's Northwest district; it features a small collection of Jack Roosevelt Robinson memorabilia; the center also coordinates the annual Black History Parade and Festival and Craft Bonanza Showcase.
At the Jackie Robinson Community Center, we address community needs with a collaborative and holistic approach. Most Human Services provided by the City are conducted through this Center. We work with community-based organizations and agencies that are housed at the Center as well as independent resources to enhance the quality of life for our clientele and serve people of all ages from youth to senior citizens. Many of our services are offered free of charge or for a nominal fee.
Examples of services provided at the Center include blood pressure and blood sugar screening, health insurance counseling and advocacy, annual flu shots and health fairs, general information and referrals to other social services available, substance abuse counseling and referrals, case management, emergency assistance to low income families, senior advocacy, Social Security/SSI information and assistance with application forms, income tax assistance and recreational and cultural activities including Friday afternoon movies, Wednesday Hot Meals, a full game room, chair aerobics, Zumba Gold, Salsa for Health, a computer lab and many more classes and programs.
Contact
1020 North Fair Oaks Avenue, Pasadena, CA